Have you ever walked the aisle of make-up products and come across "skin-lightening" creams or lotions? Skin lightening or brightening, creams are aimed at and designed to lighten skin complexions. It interferes with the melanin pigment of your skin. Melanin is a pigment produced by skin cells that determines how dark or light your skin appears. Most of these products reduce the melanin concentration in your skin.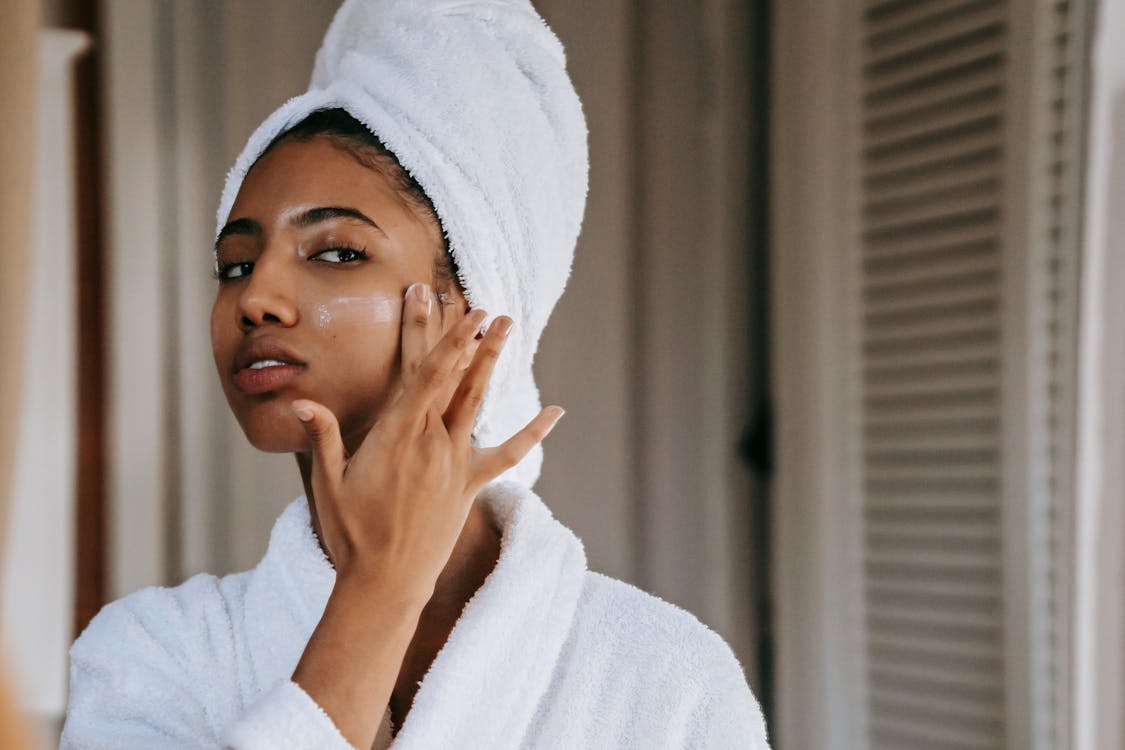 The notion of beauty has been associated with lighter skin complexions for a long time. Not only do these creams have health hazards but a negative impact on perpetuating "colourism". People ignore the risks when it comes to lightening creams.
Dominance of skin-lightening creams in India
It's difficult to pinpoint how many people are using skin lighteners–legal or otherwise–in India, but around the world, business is booming. A World Health Organization study found that the number is 61% in India. Another review published in March 2021 in the International Journal of Women's Dermatology compiled shocking statistics showing the prevalence of skin whitening globally:
On the Indian subcontinent, 50% of all spending in the skincare industry is on skin whitening products.
If you have walked on Indian streets, it's impossible to avoid billboards glorifying fairness creams. In 2020, the global market for skin bleaching products was estimated at $8.6 billion and is estimated to reach $12.3 billion by 2027. The pervasive message echoes clearly: white skin is a must!
Muskan, 25, a fashion buyer from India, recalls how she used to be sent beauty products in her college hostel from her family members. The end consensus was – lighter skin. She describes how constantly she received skincare tips from almost everyone. Home remedies, from trying turmeric, and honey to rubbing raw lemons, were a must. She also shared from her personal experience that using steroid creams for a long time without even knowing the harmful health effects has led to acne and itchy problems.
Why fairness creams are dangerous?
These skin lightening creams do not always come with detailed information on the ingredients used or the associated health hazards. The product's end goal is much concentrated on the result, which is- lighter skin.
In 2020, OTC products containing hydroquinone were removed from the market. This was because the Food and Drug Administration (FDA) classified them as "not generally recognized as safe and effective." Even though hydroquinone products were removed from store shelves, they're still available by prescription.
People especially, women, have been using skin lightening creams all over the globe, irrespective of the terrible side effects. These creams often include dangerous ingredients like steroids, mercury, and hydroquinone, which, when used for a prolonged period, can have serious health hazards. The deep legacy of lighter skin tones as the definition of beauty has formed this obsession with lightening creams.
Takeaways
It is a fact that there is no way to limit the supply if the demand continues to increase manifolds. This issue is a cultural legacy that is deeply rooted in society. People are using such toxic products. Consider your health before you step up to buy a fairness cream.
Always consult your health care provider before using cosmetics on your skin to get an understanding of whether the product is safe for your skin. And instead of getting into the rut of lightening your skin complexion, hydrate, wash and keep your skin away from harmful UV radiation.
YOU MAY ALSO ENJOY READING| What's the deal with bras at night?
This text is provided for information purposes only and is not aimed as an alternative to professional medical advice. Always take the advice of a health specialist if you have questions regarding your health or a medical condition.